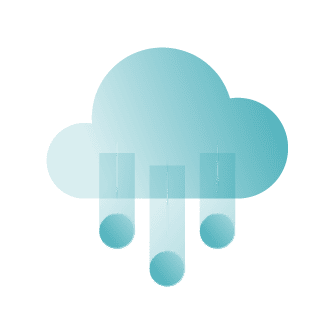 RCH Introduces Scalable Cloud Service Offering for Growing Biotechs and Pharmas
Introducing, RCH Launch Pad, bundling scalable, cost-effective Cloud computing services to meet the unique compute infrastructure challenges of start-up and growing organizations.
Top 5 Takeaways from Bio-IT 2019
Didn't make it to the event?  Read on for key insights from this year's expo.
Last week, hundreds of the industry's top minds converged on the Seaport World Trade Center in Boston for the annual Bio-IT World conference and expo. As usual, it was an information-packed event and an invaluable opportunity to connect with colleagues, friends, partners, clients, and thought-leaders across the industry.  
While there was no shortage of ideas and information exchanged, there were a few themes that emerged as the most pressing.
Unsurprisingly, the use of data and analytics, as well as the applicability of the Cloud, continue to prompt as many questions as they do answers for those exploring how to evolve a compute infrastructure to support—and accelerate—scientific innovation. In fact, the industry as a whole may not be able to realize the full value of these powerful capabilities until it collectively habituates to the buzz that surrounds them. Until then (and likely after as well), the need for an experienced partner to help navigate these trends will be more important than ever.
Beyond that, here are my other top takeaways from the week:
5. Scientific Computing is still evolving.
Platforms such as the Cloud are moving beyond adoption toward transformation. Emerging areas such as AI and ML are beginning to bear fruit for certain applications. It is exciting to see the promise of realized utility and applicability of these platforms.
4. Data is exploding and the blast is not yet well contained.
John Conway of AstraZeneca made a number of key observations including the need to treat data differently. He commented during his presentation that data needs to be treated and managed like currency. Only then will it be seen as truly valuable and the appropriate strategies for storing, sharing, and managing be applied.
3. Analytics are only one piece of the equation (and equations need to be balanced).
While the tools are plenty, the process is paramount and still taking shape. Recently, I was asked by the global CIO for R&D of a top 10 pharmaceutical company about our experience with analytics. My response was a question to the effect of, "where is the data is located and how will it be curated then managed?" In other words, analytical tools can be powerful factors in your complete data strategy, but they are only one of several factors. Mapping out an effective process and workflow for mining and aggregating the data is equally as important.  
2. Don't believe the Cloud hype … unless you've done these 3 things first.
Lance Smith of Celgene noted several steps any Life Sciences organization must take before they're in a position to enjoy the long term benefits of the Cloud.
One: Assess which applications are best-suited for on-prem vs. in the Cloud
(because not all things are created equal)
Two: Establish a full-time, dedicated, Cloud team
(because effective Cloud implementation and evolution can't be done part-time)
Three: Get multiple levels of management on board
(because turning a big ship can require a big effort)
I'll go a step further and add a fourth: Choose your Cloud partner wisely. If the Cloud is a critical element of your innovation roadmap, take the time to make sure your partner brings the right levels of experience in the right areas — the industry, the business, and with the applications critical to advancing your goals.    
1. Companies are seeking new ways to solve new (and nuisance) challenges.
As the demand on the business to do more with less grows, the value of an IT partner who offers speed, specialization, and scientific computing experience is becoming more clear. Anecdotally, our booth had more traffic and interest than ever before. While some may snicker that our salmon-colored sweaters played a role in that (thanks, marketing), I take it as a sign that the shift away from large, one-size-fits-all vendors is underway. After all, as Klaus Schwab once said, "In the new world, it's not the big fish that eats the small fish, it's the fast fish that eats the slow fish."
Looking ahead, one thing is clear: It's going to be a fun ride as nimble organizations like RCH take the reins to help Life Sciences and Healthcare companies steer through some of these uncharted lands.
Until next year, Bio-IT World …