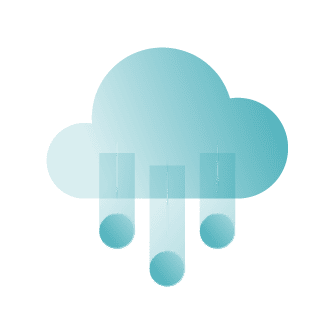 RCH Introduces Scalable Cloud Service Offering for Growing Biotechs and Pharmas
Introducing, RCH Launch Pad, bundling scalable, cost-effective Cloud computing services to meet the unique compute infrastructure challenges of start-up and growing organizations.
How AWS is Supporting the Life Sciences—re:Invent 2019
Last week we attended AWS re:Invent 2019, the premier event for any organization stepping—or running—into the Cloud as part of their IT strategy. It was our 4th time attending and, as expected, it didn't disappoint.
re:Invent was jam-packed with engaging speakers covering important topics, opportunities to connect with existing customers and partners, and of course, the chance to snag some ever-coveted Amazon swag. But, what struck me most, was the growing and noticeable presence of Life Sciences attendees. From large pharma to start-ups, the Life Sciences were better represented than ever before. It's a clear sign that we've reached an inflection point within our industry, and the Cloud's role within an effective a Bio-IT strategy has been cemented.
Equally as important, AWS showed their interest in continuing to enhance their solution-set to meet the specific needs of medical research and discovery. 
Here are seven quick takeaways from the event that demonstrate how AWS is moving the needle to better support Cloud computing in the Life Sciences:
1. Linux Deployment It's estimated that Linux deployments in AWS are over 4X that of Windows in the Cloud. The reasons are many but those that pertain to Life Sciences include availability, reliability, scalability, and scalability.
2. Quantum Computing Amazon Braket is the new Quantum Computing Service, which can help the acceleration of significant breakthroughs in science.
3. Elastic Kubernetes Service (EKS) Running Kubernetes pods on AWS Fargate, the serverless compute engine built for containers on AWS, makes it easier than ever to build and run your Kubernetes apps in the Cloud.
4. SageMaker AWS has added over 50 new enhancements, including those for the Deep Graph Library (DGL). With DGL, you can improve the prediction accuracy of recommendations, fraud detection, and Drug Discovery systems using Graph Neural Networks (GNNs).
5. New EC2 Gravitron 2 Powered ARM Instances and Inf1 ML Inference Optimized Instances. These are ideal for scientific computing and high-performance machine learning workloads. These are extremely promising, as they provide high performance and the lowest cost machine learning in the Cloud.
6. Amazon S3 Access Points Easily manage access for shared datasets on S3, with the ability to create hundreds of access points per bucket, each with a name and permissions customized for the application.
7. Amazon Redshift Update Next-Generation Compute Instances and Managed Analytics-Optimized Storage should streamline the process to manage data workflows and findings. This enables you to save data transformation and enrichment you have done in Amazon Redshift into your Amazon S3 data lake in an open format.You can then analyze your data with Redshift Spectrum and other AWS services such as Amazon Athena, Amazon EMR, and Amazon SageMaker. See something I missed?  Share your top takeaways from AWS re:Invent below. 
RCH Solutions is a global provider of computational science expertise, helping Life Sciences and Healthcare firms of all sizes clear the path to discovery for nearly 30 years. If you're interesting in learning how RCH can support your goals, get in touch with us here.