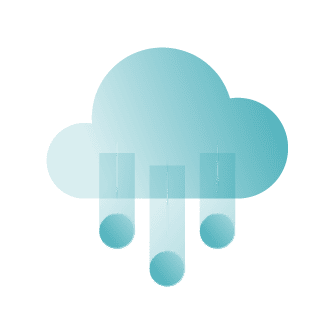 RCH Introduces Scalable Cloud Service Offering for Growing Biotechs and Pharmas
Introducing, RCH Launch Pad, bundling scalable, cost-effective Cloud computing services to meet the unique compute infrastructure challenges of start-up and growing organizations.
Being First To Market – How the R&D Process Inspires More than Novel Treatment
The sprint toward early discovery is one of the most important legs in the long, expensive, and compliance-driven relay race to bring new drugs or treatments to market. Not only does being first to market with medical innovation provide companies with the opportunity to patent and sell a new treatment as the sole distributor, the reputational value associated with doing so can also be almost immeasurable.
But, perhaps most importantly, introducing a new drug or treatment is a catalyst for hope.
Never has this been more evident than in response to the global health crisis unfolding as the novel coronavirus spreads exponentially around the world.
As grim details of the effects on this still relatively unknown disease takeover news headlines (albeit with the bias so common of today's click-driven mass media producers); schools and businesses remain shuttered; and essential workers, especially those in the medical industry, fight fear, fatigue, and risk to take on COVID-19 from the front lines, the world is watching with anticipation to see how medical innovation will rewrite this chapter in human history.
Thankfully, ours is an industry driven both by the exhilaration that comes with the pursuit of discovery as well as a great sense of obligation to provide hope and potential to those battling medical conditions, however significant they may be. As a result, companies from around the world, including some we proudly called clients over the years, responded to the call for treatment and support in several ways.
Sanofi and Regeneron are moving to trial an existing treatment known to suppress inflammatory reactions, that is also showing promise to treat those COVID-19 patients suffering from the most severe reactions.
In addition to its R&D efforts, Takeda, headquartered in Cambridge, is donating millions of dollars to the Red Cross to support the direct care and needs of people in the hardest-hit regions of the greater Boston area.
Moderna is moving to human studies a potential vaccine—which, traditionally, has not presented the same business opportunities as other types of drugs yet has been the catalyst for a significant boom in Moderna stock prices—in record time.
And there are many, many more companies doing important work like this.
Joining the global fight against this invisible enemy is no small task, and being first to market with a potential treatment or vaccine takes a unique combination of skill, tools, and processes.
Here are just a few of the components of a "first-place" team and process that I've observed through my years of experience supporting discovery in the life sciences:
Brilliant Scientists – There is no substitute for brain-power, passion and the ability to apply the principles of science, which are predictable, to an inspired vision, which is limitless, to achieve transformative results.

Supportive Bio-IT Team – When the limits of your technology, computing infrastructure, and team are pushed to enable you to do more with less, the benefits are tangible. If you haven't experienced that for yourself, ask yourself why.

A Friction-free Workflow – Speed and agility are possible only when the barriers that impede your progress are removed. Limiting the number of snags, however minor, that slow you down is critical.

The Right Tools – There's a tool for every job, but not always a job for every tool. Winning teams work across a stack that's built with their needs in mind and resist the urge to introduce solutions just for the sake of it.

Availability of Resources – At the end of the day, the dollar drives many decisions. Teams that perform well make sure their dollars are spent in ways that return the most value.
Though we're undoubtedly in uncertain and scary times, our world, thankfully, includes many of these first-place teams on the front lines of discovery, for the benefit of humankind.
I sleep a lot better at night knowing that and have hope that together, we will weather this storm.
RCH Solutions is a global provider of computational science expertise, helping Life Sciences and Healthcare firms of all sizes clear the path to discovery for nearly 30 years. If you're interesting in learning how RCH can support your goals, get in touch with us here.