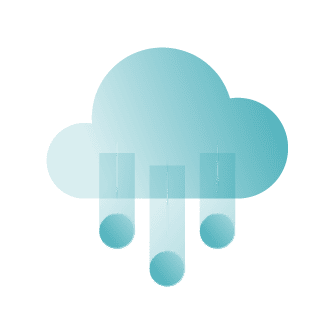 RCH Introduces Scalable Cloud Service Offering for Growing Biotechs and Pharmas
Introducing, RCH Launch Pad, bundling scalable, cost-effective Cloud computing services to meet the unique compute infrastructure challenges of start-up and growing organizations.
5 Benefits of Working with a Science-first IT Advisor
On-demand R&D infrastructure is becoming increasingly popular among biotech research organizations.
Biotech and pharmaceutical organizations are at the forefront of some of the world's biggest problems. From developing pest-resistant crops, creating new biofuels, and treating deadly diseases, the march of scientific advancement enables the march of social and civic progress.
Unsurprisingly, developing innovative biotech products is one of the most complex tasks an organization can undertake. Maximizing computing and workflow efficiency is crucial to achieving results in this incredibly challenging industry.
Beyond workflow optimization and collaboration challenges, biotechs must also keep a close eye on compliance and security. The ability to address, analyze, and predict risks is critical to sustainable, long-term success in the biotech and pharmaceutical fields.
Science-first IT advisors offer valuable experience and resources to help biotechs address these problems. Scientific computing partners are becoming an integral part of the biotech value proposition, especially among emerging startups that need to leverage limited resources in a scalable, competitive way.
What Is a Science-First IT Advisor?
Science-first IT advisors are not just technical consultants – they are scientific computing partners who propel the business forward. Where a technical consultant might create a comprehensive blueprint on how best to structure IT assets and resources to achieve research goals, a science-first IT advisor will actually implement, operate, and maintain those solutions on their customers' behalf.
Scientific computing and IT collaboration is a service better-suited to a managed subscription model than a strictly consultative one. Biotech research organizations need more than answers – they need decisive action that empowers scientists to do what they do best.
Life Sciences companies that enable their researchers to painlessly draw insights from data, collaborate effectively, and automate low-impact, high-volume tasks in the research workflow are able to develop innovative products faster, cheaper, and with fewer compliance risks than those that don't.
In the world of biotech R&D, managed infrastructure represents a game-changing competitive advantage. Science-first IT advisors are the providers that make these gains achievable, especially among small organizations and startups that need access to enterprise-level technology solutions.
True scientific computing advisors share the following six characteristics:
They understand the business behind scientific discovery on a granular level.

They have experience in a particular niche, like early drug discovery or clinical studies.

They think beyond the service-level agreement, striving to help organizations reach concrete research goals.

They are not satisfied with finding "a solution" to a problem – it must be the

best

solution to the problem.

They have the confidence to challenge conventional thinking and ask probing questions that can lead to valuable insights.

They demonstrate accountability for the outcomes their work produces.
A scientific computing partner is the natural extension of your Bio-IT team, providing both insight and scalable on-demand infrastructure for meeting the challenges of biotechnological advance.
What Makes Scientific Computing Partner So Valuable in the Biotech Field?
Working with a science-first computing partner generates cumulative benefits for biotech and pharmacological research organizations. It is not the researcher's job to deploy and maintain the infrastructure that enables research – every moment spent on these types of tasks is time not spent achieving research goals.
Biotechnology executives are increasingly relying on their infrastructural partners to guarantee robust and scalable technical solutions so that their research teams can focus on research. These partnerships allow biotech employees to maximize their productivity across the enterprise by lightening the administrative and technical load they have to carry.
Some of the most significant benefits that this approach helps biotech research organizations leverage include:
1. Scalable, Whole-of-Life Infrastructure Deployment
Leveraging a cross-functional IT and science team avoids organizational silos within the biotech environment. This enables scalable infrastructure deployment without creating bottlenecks between different stages of the equipment and computing lifecycle.
Biotech organizations that have to acquire, own, operate, and upgrade their own scientific computing solutions end up spending an inordinate amount of time and resources on tasks that are not directly related to biotechnological research. 
Computing equipment comes with a significant total cost of ownership, especially when specialized expertise is required to operate and maintain it. Delegating these tasks to an expert service provider who is committed to helping the organization achieve its research goals reduces the number of obstacles researchers face when approaching those goals.
With a scientific computing partner running the infrastructural side of a biotech research firm's operations, biotech executives can make better acquisition judgments.
2. Streamlined Security on Demand 
Increasing security needs go hand-in-hand with regulatory compliance but protect company assets from far more insidious threats. Intellectual properties are among the most valuable assets that biotech organizations have to protect and constitute prime targets for cyber espionage initiatives.
Clinical trial data, confidential manufacturing schematics, and commercial trade secrets are some of the most valuable items of information that attackers are looking to pilfer from biotechnology companies. The industry as a whole is among the most frequently targeted in the entire US economy, and it is not just large biotech enterprises that are at risk – small research organizations and startups present easy targets for opportunistic cybercriminals.
The cybersecurity landscape of the biotech industry offers one of the most compelling motivations to delegate scientific computing to a reputable, compliance-oriented service vendor. Scientific research staff don't have the cybersecurity qualifications required to deploy and maintain secure technology stacks, but every position in the biotech company is also a cybersecurity position now.
3. Hyper-Care Service Modeling
The "hyper-care" service model is about more than building transactional agreements and service-level guarantees for biotech organizations. It is about developing whole-of-life solution stacks that cultivate positive relationships over time. Scientific computing advisors are not outsourced equipment vendors but full-scale collaborative partners whose interests are deeply aligned with those of the biotech firm.
Service-level agreements do exist within the science-first IT advisor service environment, but they are structured to drive innovation. Commodity services like phones and desktops are included under the service-level structure, while platform-agnostic advisory staff retain the freedom and responsibility to recommend the right tools for the job. Approaches that fail to align with the goals and demands of research workflows will be questioned and adjusted as needed. 
Most managed service vendors neglect to offer biotech organizations what they are really looking for. It is not the technology stack or the scientific equipment that delivers value to research initiatives – it is the insight those analytics empower that count. The hyper-care model is about delivering insight, not pointing to a technology stack and saying, "that'll do the job."
4. Technology Solutions That Follow the Pace of Innovation
Biotechnological research is all about outcomes. A scientific computing partner who is invested in the outcome of your biotech research initiatives will continually invest in technological solutions that support results.
Putting a science-first IT advisor in charge of your infrastructural services ensures that your research time can focus on the viability of their innovations instead of constantly looking for opportunities to improve the supporting technology infrastructure. The pace of technological advancement moves so quickly that most biotech organizations are perpetually catching up with the newest workflow-enhancing developments – but every infrastructural change comes at a steep price.
With a managed service infrastructure agreement in place, biotech organizations can rely on having access to the best tools and technologies for their research tasks on-hand. There is no need to delegate research talent to identifying and deploying the latest technology infrastructure – it is already available the moment it becomes viable. As the needs of the biotech research firm change, so too can its technology infrastructure.
5. Risk Reduction and Regulatory Compliance Awareness 
Life science companies do not often have a comprehensive, enterprise-wide view of compliance risk. The biotech regulatory environment is hugely complex, and many biotech research organizations struggle to see how their technology and equipment choices impact their ability to demonstrate regulatory compliance.
Leading companies in the biotech industry build regulatory engagement into their innovation models. It is not enough to embrace new technology – regulatory engagement is absolutely critical in an area where unforeseen ethical challenges can pop up well after stakeholders have invested time and capital into an innovative initiative.
Delegating scientific computing and equipment operation to a Bio-IT advisor familiar with the nuanced regulatory considerations associated with drug discovery, reduces long-term risk for the organization. 
Experienced Scientific Computing Partners Empower Bio-IT Innovation
There are a plethora of managed service vendors targeting the biotech industry. Some are innovative newcomers, while others are well-established names with years of experience behind them. In a competitive, tightly regulated industry like biotech and pharmaceutical development, a successful track record is the best predictor of a successful partnership. You will know when you partner with an experienced, reputable scientific computing vendor because their team will operate as an extension of yours.
RCH Solutions is a global provider of computational science expertise, helping Life Sciences and Healthcare firms of all sizes clear the path to discovery for nearly 30 years. If you're interesting in learning how RCH can support your goals, get in touch with us here.