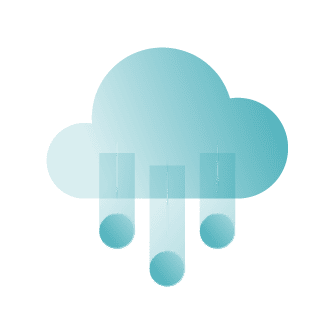 RCH Introduces Scalable Cloud Service Offering for Growing Biotechs and Pharmas
Introducing, RCH Launch Pad, bundling scalable, cost-effective Cloud computing services to meet the unique compute infrastructure challenges of start-up and growing organizations.
The Value of Perspective In a Pandemic: Observations from Where I Sit
To say 2020 has been a year unlike any other so far would be an understatement.
COVID-19 has caused the tragic loss of more than 200,000 lives and left permanent scars on many of those fortunate enough to recover from significant disease. 
It's disrupted global economic growth, at both macro and micro levels, in unprecedented ways, forcing businesses in many sectors to close their doors for the very last time. 
It's pushed individuals and families to the brink, as parents juggle work obligations with child-rearing.
It's exceeded the limits of many of our nation's healthcare facilities, in many ways changing the nature of public health perhaps forever.
And it's exposed deep and fundamental ideological divides within our country.
It's been a very challenging year, indeed. 
But on the reverse side of hardship, lies an opportunity for renewal. Yes, the COVID-19 pandemic has caused many terrible ripples to undulate into our world, but it's also provided a never-before opportunity to reframe, and in many ways, refocus.  
It has shifted the way we leverage technology to stay connected with one another, personally and professionally.  
It has reminded us how important it is to take care of each other and reemphasized the role of the community. 
It has given families the opportunity to slow their pace of life and enjoy more time together.  In my own home specifically, my wife and I were fortunate to have two of our adult children return home through the shut-down. This special time we experienced together as a family likely would not have happened otherwise.
In addition, It has given our earth the opportunity to take a deep breath, with less CO2 and an overall reduction in air pollution.  
And It's thrust into the spotlight the amazing power of scientific innovation.
It's in observing this yin and yang, a natural force of our dynamic world, that has led me to this conclusion:  Nothing substitutes the power of perspective, especially in a pandemic. 
Like many of you reading this, I've found myself in a unique position these last several months. 
As the head of a company critical to enabling the innovation required to stop novel diseases such as the coronavirus, not only am I reminded of how fragile life can be at the hands of terrible diseases, I also see how powerful it can be in the fight against them, thanks to the potential and the promise of scientific and medical innovation. From this seat, I see a world without limits. 
But that means I'm also tasked with leading our growing team of employees who rely on their income to take care of themselves and their families. It's a great privilege and responsibility, one that requires both vigilance and patience when balancing the wellbeing of our team with our commitments to our customers, and one that I take very seriously.  I'm very proud of how our team has responded so far, and I look forward to leading this group toward a bright future ahead.   
And finally, I'm a dad. My family (which includes three children in high school and college) much like yours, is navigating uncharted waters as it relates to the resumption of "normal" life and schooling. It can be challenging, and often unnerving, to send the people you love most out into an uncertain world, but helping my family—and yours—regain confidence in the future ahead requires that cautious optimism is not only preached but also practiced. 
Combined, these roles and their intersection points give me a valuable perspective and reaffirms my commitment to support RCH customers doing critical drug and vaccine R&D, while also providing security (and also a healthy working environment) for our growing team. 
And to that end, in securing that RCH is doing everything it can to support science (even as only one small piece of that puzzle), I commit myself to:
Ensuring RCH is able to provide exceptional remote service options, both protecting our employees while continuing to support our customers' ability to move their work forward. 
Supporting innovation, like cloud computing, AI, HPC, Analytics, etc, and other domains critical to ingenuity in the drug discovery process—through this environment and any other. 
Advocating for the work we do.  Scientific computing is not the easiest concept to understand for those who are outside of this industry, but the impact services such as ours have on science is real and tangible. 
And finally, maintaining hope. The recognition of how far medical innovation has come, and how it has transformed our society over the past 100 years leads me to believe—to know—we will come out on the other side of this crisis. Together.
RCH Solutions is a global provider of computational science expertise, helping Life Sciences and Healthcare firms of all sizes clear the path to discovery for nearly 30 years. If you're interesting in learning how RCH can support your goals, get in touch with us here.