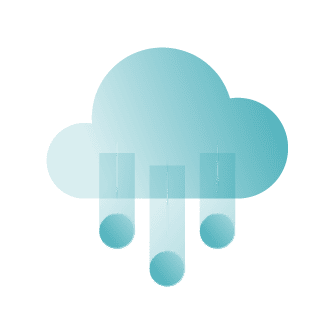 RCH Introduces Scalable Cloud Service Offering for Growing Biotechs and Pharmas
Introducing, RCH Launch Pad, bundling scalable, cost-effective Cloud computing services to meet the unique compute infrastructure challenges of start-up and growing organizations.
Bio-Pharmaceutical Companies Need Computing Support from a Specialized Bio-IT Experts
Drug research and development is one of the most complex processes in today's world.
Not only must researchers gain familiarity with complex scientific equipment, but they must also optimize their entire laboratory infrastructure to make successful discoveries. Naturally, they must rely on IT technologies and support to do this.
But the kinds of IT problems that biopharma researchers have are very different than the kinds workers in other industries face. Their own support teams cannot fully dedicate the resources that their clients need, or deliver the right level of expertise necessary to prompt research executives to explore outsourced solutions.
Not all for-hire solutions are created equal. You can't plug a typical enterprise IT help desk into the research environment. The traditional, ticket-based support structure forces researchers to wait in multiple steps before their request is escalated to an appropriately qualified support member. The typical outsourced IT support help desk simply doesn't have the expertise necessary to solve many of these problems in a timely, scalable manner.
Instead, biopharma researchers need support from teams of computing specialists stacked with experts in a wide range of disciplines unique to the drug discovery process, including career scientists who understand the obstacles that IT infrastructure can solve in the laboratory environment. Support technicians who have expertise with technologies and equipment found in biopharmaceutical laboratories are far more valuable than non-specialized tech talent.
Why Traditional IT Helpdesk Support Comes Up Short
Most large IT staffing and consulting firms offer IT support driven by service-level agreements (SLAs). These agreements may stipulate that incoming support calls will be handled within a certain time frame. They may penalize the provider for not being able to handle certain requests on time.
But these SLAs are generally measured in ways that favor the service provider. For example, there is a fine difference between resolving a problem in 10 minutes and "responding" to a problem in the same time frame.
To be fair, the IT professionals who operate these support centers are certainly qualified to handle routine enterprise IT needs. Like every other modern organization, biopharma laboratories need their network support and generic hardware/software problems addressed. But in a research environment, the scope and complexity of these problems can quickly expand beyond an enterprise-IT help desk's ability to help.
Unprepared IT support technicians can even cause harm to research objectives. If the support team cannot address problems in a timely or adequately skilled manner, bio-IT teams may fall short of their own objectives. This can create a cascading domino-effect that requires bio-pharma executives to revisit carefully laid plans, and explain delays to stakeholders.
RCH Solutions' Scientific IT Support Offers Specialized Service
Research scientists and bio-IT teams need specialized scientific support for their IT infrastructure. Having a scalable team of scientific computing specialists and career scientists available on-demand is a competitive advantage in the world of biopharmaceutical research.
Not only can a specialized support team meet the full range of highly technical scientific computing needs, but these professionals have hands-on experience working in scientific domains. This makes them a valuable supplement for the strategy, implementation, and optimization of emerging technologies. Laboratories can access and deploy the latest artificial intelligence, deep learning, and machine learning technologies in a safe, scalable way, while leveraging high-performance computing (HPC) efficiently.
RCH Solutions takes bio-pharmaceutical support specialization one step further than the rest of the bio-IT industry. We bridge the gap that research organizations typically experience between their IT and research teams. This allows our clients to take a more informed approach to their equipment acquisitions and infrastructure decisions.
Our support team members have hands-on experience in the following scientific domains:
Bioinformatics & Genomics

Computational Chemistry

Computational Fluid Dynamics

Crystallography/Cryo EM

Data Science & Analytics

Deep & Machine Learning

Immunology

Informatics

Molecular Dynamics

Numerical Analytics

Pharmacokinetics

Precision Medicine 

Pre-Clinical

Quantum Chemistry

Structural Biology

 
Make RCH Solutions Your Bio-IT Partner
As a dedicated IT advisor serving bio-pharmaceutical companies at every stage of drug research and development, we have the knowledge and expertise you need to optimize your IT infrastructure. Our scientific computing experts go further than simply solving network issues – we find ways to streamline the way your laboratory generates and processes data throughout the network.
Our informed approach results in improved collaboration, a greater degree of trust between teams, and better research outcomes for the organization. Learn more about how specialized research IT expertise can make the difference in your drug discovery efforts.
RCH Solutions is a global provider of computational science expertise, helping Life Sciences and Healthcare firms of all sizes clear the path to discovery for nearly 30 years. If you're interesting in learning how RCH can support your goals, get in touch with us here. 
IBM Announced the End of CentOS: What This Means for the Future of Linux-Based Compute
On December 8, 2020, IBM announced what amounts to the death of CentOS, a long-running project that released freely available versions of Red Hat Enterprise Linux (RHEL).  For those keeping track, that means: 
CentOS7 will keep its EOL thru 2024

CentOS8, that was to live into 2029, will now reach EOL in 2021

There will not be any CentOS9
The news—while not entirely surprising given the fact that CentOS is essentially a clone of RHEL, which IBM acquired in 2018—is significant, as it ends CentOS as we know it and will have a major impact on R&D teams within the Life Sciences space, and far beyond. Here's why.
While many in the Life Sciences community have standardized RHEL for the Enterprise — a commercially supported, solid option for Linux hosting—CentOS has been attractive for Life Sciences' scientific and technical compute needs (Research, Analytics, AI, etc. focuses) not only because it aligns with corporate Linux standards (administratively and operationally), but also because it's free of charge and can be used at scale for High-Performance Compute (HPC), Map-Reduce, Research Compute, Analytics, and so-on without the burden of Enterprise licensing costs.
Nonetheless, the use of CentOS has not been without frustration. 
RHEL has not advanced as quickly as some in the Research and AI communities need, as the library of components to support cutting-edge software packages aren't easily adapted to support newer software. And because of the historical Fedora → RHEL→ CentOS development cycle, CentOS has lagged even behind RHEL, adding a bit of salt to the "lack-of-keeping-current" wound.
What Now, For Compute at Scale?
Regardless of the challenges, Life Sciences (and beyond) will now be faced with a new challenge: Pay for RHEL in support of computing at scale, which may be one of the drivers behind IBM's new direction, or, more likely, turn to another free solution, like Ubuntu—a program that is posed to become more prevalent in the Scientific and Technical Computing realm. (For the record, Life Sciences already leverages Ubuntu Linux, the assertion here is that as the dominance of CentOS is forced to ebb, Ubuntu use will scale).
The upside for such compute, includes the continued availability of freely distributed operating system options (and third-party commercial support available, if warranted) and a bit more of an aggressive inclusion schedule for components needed to support newer software applications.  The downside, however, is that adoption may be hindered by Enterprise IT push-back. Moreover, when adoption does begin, the Linux offerings, unlike UNIX, will vary in terms of components and operational tact.
As an aside, back-in-the-day, UNIX was UNIX—variants needed to be blessed (certified) before being allowed to use the trademarked name.  In contrast, Linux distros vary in included components and their versions, and perhaps more notably in administrative practices.  No variations being show-stoppers, but enough that training, SOPs, and the like will need updating.
How the Dice Will Land
Any real judgment on the merits of IBM's CentOS direction is for time to tell. However, this move will most certainly cause Scientific and Technical computing teams to re-evaluate their choice of Linux—remember, a move to Ubuntu LTS may present functional upside with a lower barrier to entry—and we may see that IBM/Red Hat loses Linux market share as advanced computing groups split from their reliance on RHEL variants. 
As we look forward, I have to believe that this move by IBM is a mistake.  CentOS (and RHEL) move too slowly for Research expectations (as well as AI/ML/DL) but remained a standard out of convenience — RHEL was the commercially supported Enterprise Linux option while CentOS (as a free, binary compatible clone) could be used at scale in Research and other disciplines. But once the largest Linux consumers in Life Sciences move from CentOS, Enterprise IT teams already facing the challenge of supporting multiple Linux variants,  may elect to save costs and run RHEL only where software vendors mandate.
It is conceivable that market pressure could further influence IBM's direction toward a more positive outcome for dévotes of CentOS, but let's not bet on this. And while it's presumable that IBM has made this decision based on business drivers, this type of disruptive change could backfire, driving businesses away from increased controls on free software.
RCH Solutions is a global provider of computational science expertise, helping Life Sciences and Healthcare firms of all sizes clear the path to discovery for nearly 30 years. If you're interesting in learning how RCH can support your goals, get in touch with us here. 
AWS Certification Makes All the Difference in Cloud Service Offerings
Certified AWS engineers bring critical expertise to research workflows and data architecture. 
Organizations of every kind increasingly measure their success by their ability to handle data. 
Whether conducting scientific research or market research, the efficiency of your data infrastructure is key. It will either give you a leading competitive edge or become an expensive production bottleneck.
For many executives and IT professionals, Amazon's AWS service is the go-to Cloud computing solution. Amazon isn't the only vendor on the market, but it is the most popular one, even if Microsoft, Azure, and Google Cloud aren't far behind.
Both Research teams and IT professionals looking to increase their data capacities are always looking for good tech talent. In a world of uncertainties, official certification can make all of the difference when it comes to deploying new technologies.
AWS Certifications: What They Mean for Organizations
Amazon offers 11 globally recognized certifications for its industry-leading Cloud technologies. Studies show that professionals who pursue AWS certification are faster, more productive troubleshooters than non-certified employees.
One of the highest levels of certification that an AWS professional can obtain is the AWS Solutions Architect – Professional certification. This represents a technical professional who can design and deploy entire Cloud system frameworks from the ground up, creating efficient data flows and solving difficult problems along the way.
Professional Architect certification holders have earned this distinction by demonstrating the following:
The ability to create dynamically scalable fault-tolerant AWS applications.

The expertise to select appropriate AWS services based on project requirements.

The ability to implement successful cost-control strategies.

Experience migrating complex, multi-tier applications on the AWS platform.
While everything in the AWS certification system relies on Amazon technology, the fundamental processes involved are essentially vendor agnostic. Every growing organization needs to migrate complex applications between platforms while controlling costs and improving data efficiency – AWS is just one tool of many that can get the job done.
This is especially important for research organizations that work in complex Cloud environments. Being able to envision an efficient, scalable Cloud architecture solution and then deploy that solution in a cost-effective way is clearly valuable to high-pressure research environments.
Meet The AWS-Certified Solutions Architects on the RCH Team
At RCH Solutions, we pride ourselves on leveraging the best talent and providing best-in-class Cloud support for our customers. When we have AWS problems to solve, they go to our resident experts, Mohammad Taaha and Yogesh Phulke, both who have obtained AWS Solutions Architect certification.
Mohammad has been with us since 2018. Coming from the University of Massachusetts, he served as a Cloud Engineer responsible for some of our most exciting projects:
Creating extensive solutions for AWS EC2 with multiple frameworks (EBS, ELB, SSL, Security Groups and IAM), as well as RDS, CloudFormation, Route 53, CloudWatch, CloudFront, CloudTrail, S3, Glue, and, Direct Connect.
Deploying a successful high-performance computing (HPC) cluster on AWS for a Life-Sciences customer, using Parallel Cluster running SGE scheduler for the purpose.
Automating operational tasks including software configuration, server scaling and deployments, and database setups in multiple AWS Cloud environments with the use of modern application and configuration management tools (e.g. CloudFormation and Ansible).
Working closely with clients to design networks, systems, and storage environments that effectively reflect their business needs, security, and service level requirements.
Architecting and migrating data from on-premises solutions (Isilon) to AWS (S3 & Glacier) using industry-standard tools (Storage Gateway, Snowball, CLI tools, Datasync, among others).
Designing and deploying plans to remediated accounts affected by IP overlap after a recent merger.
All of these tasks have served to boost the efficiency of data-oriented processes for clients and make them better-able to capitalize on new technologies and workflows.
AWS Isn't the Only Vendor Out There
Though It's natural to focus on Amazon AWS thanks to its position as the industry leader, RCH Solutions is vendor agnostic, which means we support a range of Cloud service providers and our team has competencies in all of the major Cloud technologies on the market. If your organization is better served by Microsoft Azure, Google Cloud, or any other vendor, you can rest assured RCH Solutions can support your Cloud computing efforts. 
RCH Solutions is a global provider of computational science expertise, helping Life Sciences and Healthcare firms of all sizes clear the path to discovery for nearly 30 years. If you're interesting in learning how RCH can support your goals, get in touch with us here.