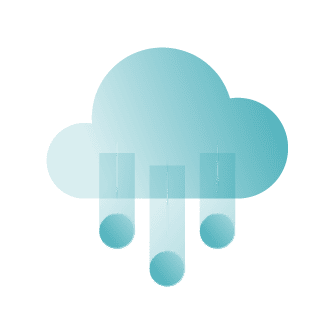 RCH Introduces Scalable Cloud Service Offering for Growing Biotechs and Pharmas
Introducing, RCH Launch Pad, bundling scalable, cost-effective Cloud computing services to meet the unique compute infrastructure challenges of start-up and growing organizations.
Attention R&D IT decision makers: 
If you're expecting different results in 2022 despite relying on the same IT vendors and rigid support model that didn't quite get you to your goal last year, it may be time to hit pause on your plan.
At RCH, we've spent the past 30+ years paying close attention to what works — and what doesn't—while providing specialty scientific computing and research IT support exclusively in the Life Sciences. We've put together this list of must-do best practices that you, and especially your external IT partner, should move to the center of your strategy to help you to take charge of your R&D IT roadmap. 
And if your partners are not giving you this advice to get your project back track?  Well, it may be time to find a new one.
1. Ground Your Plan in Reality
In the high-stakes and often-demanding environment of R&D IT, the tendency to move toward solutioning before fully exposing and diagnosing the full extent of the issue or opportunity is very common. However, this approach is not only ineffective, it's also expensive. Only when your strategy and plan is created to account for where you are today — not where you'd like to be today — can you be confident that it will take you where you want to go. Otherwise, you'll be taking two steps forward, and one (or more) step back the entire time.

2. Start with Good Data
Research IT professionals are often asked to support a wide range of data-related projects. But the reality is, scientists can't use data to drive good insights, if they can't find or make sense of the data in the first place. Implementing FAIR data practices should be the centerprise of any scientific computing strategy. Once you see the full scope of your data needs, only then can you deliver on high-value projects, such as analytics or visualization.
3. Make "Fit-For-Purpose" Your Mantra
Research is never a one size fits all process. Though variables may be consistent based on the parameters of your organization and what has worked well in the past, viewing each challenge as unique affords you the opportunity to leverage best-of-breed design patterns and technologies to answer your needs. Therefore, resist the urge to force a solution, even one that has worked well in other instances, into a framework if it's not the optimal solution, and opt for a more strategic and tailored approach. 
4. Be Clear On the Real Source of Risk
Risk exists in virtually all industries, but in a highly regulated environment, the concept of mitigating risk is ubiquitous, and for good reason.  When the integrity of data or processes drives outcomes that can actually influence life or death, accuracy is not only everything, it's the only thing. And so the tendency is to go with what you know. But ask yourself this: does your effort to minimize risk stifle innovation? In a business built on boundary-breaking innovation, mistaking static for "safe" can be costly.  Identifying which projects, processes and/or workloads would be better managed by other, more specialized service providers may actually reduce risk by improving project outcomes.   
Reaching Your R&D IT Goals in 2022:  A Final Thought
Never substitute experience. 
Often, the strategy that leads to many effective scientific and technical computing initiatives within an R&D IT framework differs from a traditional enterprise IT model. And that's ok because, just as often, the goals do as well. That's why it is so important to leverage the expertise of R&D IT professionals highly specialized and experienced in this niche space.
Experience takes time to develop. It's not simply knowing what solutions work or don't, but rather understanding the types of solutions or solution paths that are optimal for a particular goal, because, well—'been there done that. It's having the ability to project potential outcomes, in order to influence priorities and workflows. And ultimately, it's knowing how to find the best design patterns. 
It's this level of specialization — focused expertise combined with real, hands-on experience — that can make all the difference in your ability to realize your outcome. 
And if you're still on the fence about that, just take a look at some of these case studies to see how it's working for others.