The Curiosity to Learn. The Committment to Do.
It's what moves us forward in pursuit of great outcomes for our team, our clients, and those whose lives will be touched as a result of your work.
Pursuing Potential In and Out of Work
At RCH Solutions, our team rallies around a culture crafted for learning and achieving. We're relentless in our pursuit for innovation and demanding of ourselves to deliver a ground-breaking computing experience for our clients, so that they can deliver life-saving science to humanity.
But we're not robots. And we believe our full professional potential is realized best when we're given the opportunity to grow personally, as well. That's our commitment.
Building Your Career at RCH
Joining our team gives you access to a wide range of benefits and perks.

Unlimited Opportunity for Advancement
Like science, curiosity and the motivation to achieve more is rewarded by the potential for advancement without limit.  

Competitive Compensation
Build your livelihood and legacy through an industry-competitive compensation program, including performance-based bonuses.

Health & Wellness Benefits
Great work starts with whole and healthy employees, which we encourage by sharing the cost of medical, dental, and disability insurance for full-time employees.

Work-Life Balance
We are people first and understand and respect the need to balance work commitments with personal and familial obligations.   

Team-Focused Culture
Leave the corporate bureaucracies to firms less focused on human potential and enjoy a culture that celebrates the achievement of collective intelligence.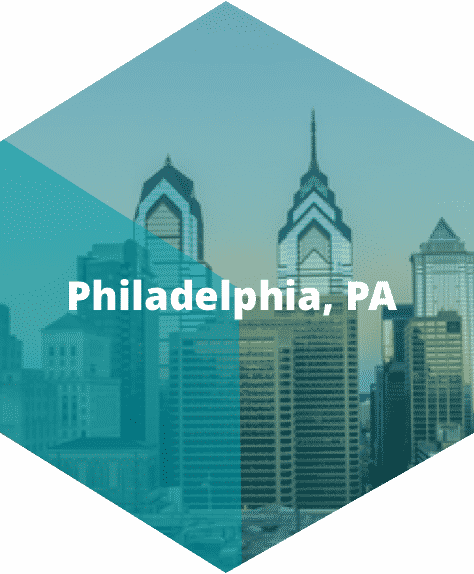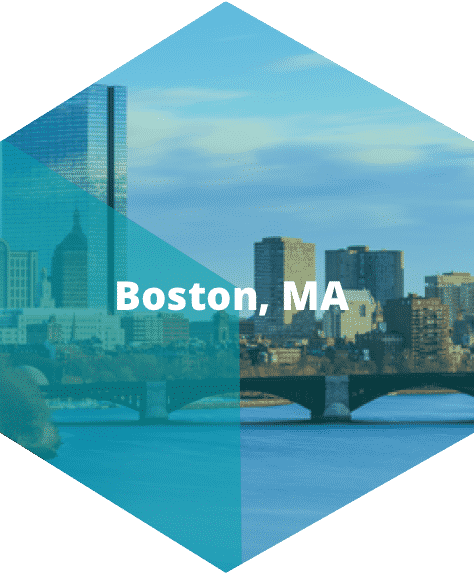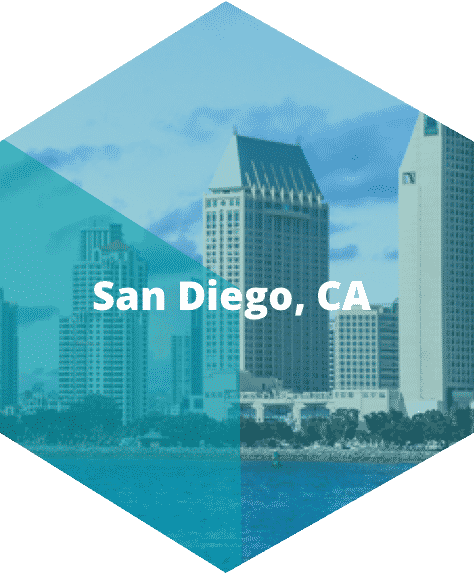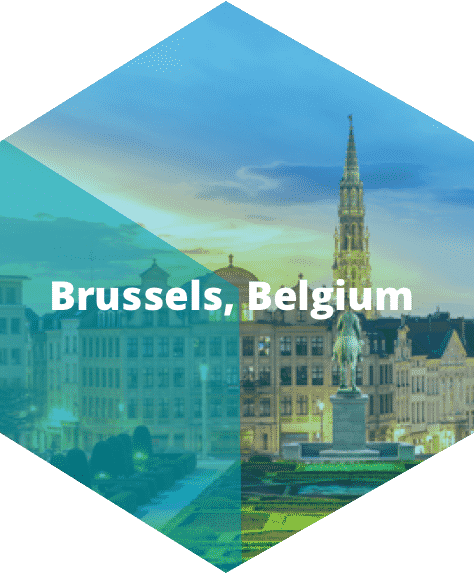 We're always on the hunt for great people interested in doing great things for our clients. If you bring expertise in domains 
relevant to Life Sciences and Healthcare computing or cross-functional IT, we'd love for you to introduce yourself. You can 
also view our current career opportunities to take the next step in your career at RCH.  
Systems Engineer | Wayne, PA
RCH Solutions Inc. is seeking a full-time Systems Engineer in Wayne, PA:
Understand and evaluate system requirements; Perform systems administration.
Design, develop and integrate complex applications.
Create detailed reports; Monitor & test application performance for potential problems.
Identify possible solutions, and work with engineers/developers to implement fixes.
Maintain security, backup, and redundancy strategies.
Write and maintain custom scripts to increase system efficiency.
Install, configure, and monitor systems during scheduling and automation process.
Coordinate with company vendors.
Improve network performance and provide data, computing, storage and network management services.
Requirements:
Master's degree in computer engineering, computer science or related.
2 Years experience using C, C++, PL/SQL, Shell, PHP, Python, Perl, Linux, UNIX, REDHAT, Windows, Oracle, MySQL, Solaris and Apache. Skills in NFS, CIFS/SMB, NIS, DNS, LDAP, HTTP, SSH, LVM, TCP/IP networking, DNS, SMTP, RAID configuration, CRON, User Creation, Package management (YUM, RPM) and Puppet or Chef.
Send resumes to RCH Solutions Inc., 992 Old Eagle School Rd #920, Wayne, PA 19087 or email to hr-ops@rchsolutions.com.
Corporate Recruiter
RCH Solutions, a rapidly growing global provider of computational science expertise within Life Sciences and Healthcare, is seeking an experienced and established Corporate Recruiter to help our organization fill a variety of roles related to scientific and technical computing within the Life Sciences and Healthcare industries. Though this position will begin on a contract basis, the opportunity to turn the role into a permanent position will be available to the right candidate.
In the fast-paced and highly technical world of scientific computing, the ideal person will bring with them a strong network of qualified professionals and be skilled in cultivating new relationships in order to identify, shortlist, screen, and manage the hiring process of exceptional candidates with our field.   
**Please no staffing agency outreach.
Responsibilities: Ideal candidates will be excited and motivated by the opportunity to:

Provide guidance to our leadership in order to align our talent needs with market trends, including creating compelling job descriptions

Create and execute robust search strategies and methods to identify, engage, evaluate, and recruit the best and brightest candidates as driven by staffing needs

Provide regular and proactive updates to leadership on the status of all search activities

Manage the candidate pipeline, nurturing qualified prospects into eager candidates

Educate candidates on both the role and RCH's culture and position in the industry to ensure a good fit for both parties

Develop a deep understanding of the candidate's personal background, work history, leadership style, and other professional qualities critical to the role

Manage and communicate all elements of the hiring process, including resume review, pre-screenings, on-site interviews, reference checks, and presentation/negotiation of employment offers

Develop innovative ways to raise the bar on how we find the best talent

Provide strategic guidance and advice in a partnership with executive leadership

Stay current on the latest trends and factors driving change in the Life Sciences and Healthcare industries
Qualifications: You're a good fit for this role if you're an individual who brings:
5-10 years of experience recruiting within the Life Sciences or Healthcare sectors, with an emphasis on IT organizations and specific research business groups from Early Discovery through Development

An established reputation as a conduit between great talent and great organizations

Experience building relationships within a highly specialized field

Expertise in the latest search methods and standards for talent acquisition

A passion for advancing the human capital agenda of an organization, not simply filling roles

Demonstrated accountability and a drive to deliver results

A high-level of personal integrity

Confidence and professionalism when interacting with candidates across all levels of experience

Intrinsic motivation and the ability to work under minimum supervision

The ability to manage multiple priorities in a fast-paced environment

Superior written and verbal communication skills

Knowledge of applicable employment law and hiring best practices



About Us: RCH Solutions (RCH) is a global provider of computational science services and solutions, helping Pharmaceutical, Biotech, and Healthcare firms of all size clear the path to discovery. For more than 27 years, RCH has provided focused experience and unmatched specialization designing and deploying cross-functional IT strategies, providing application support, and offering workflow best practices that solve enterprise and R&D computing challenges.  
Cloud Engineer | Boston, MA
Develop and implement AWS CloudOps best practices for customers and RCH applications teams; engaging in the fast moving realm of Life Sciences, prioritizing innovation.
Lead and collaborate with virtual teams onsite and remotely defining and implementing computing solutions in the Cloud, on-prem, and hybrid.
Assist in development and implementation of security guard-rails practice and initiatives at all levels of the Cloud infrastructure.
Act as second level engineering and applications support for incidents, understanding technical interdependencies for end-to-end problem solving, engaging third party tier-1 support organizations, as well as application teams and Cloud services and SaaS providers for troubleshooting and problem solving.
Manage Cloud hosted environments, including production, staging, testing, and development environments.
Experience with Python, Linux, AWS Certified SysOps Administrator, AWS Certified Solutions Architect a plus.
Philadelphia Headquarters
992 Old Eagle School Road
Wayne, PA 19087
610-902-0400
Boston
90 Canal Street, 4th Floor
Boston, MA 02114
617-674-2029
San Diego
4660 LaJolla Village Drive
Suite 500
San Diego, CA 92122
858-877-9488
Belgium
Avenue Louise 149/24
B1050 Brussel, Belgium