Let's Start a Conversation...
…so you can get back to the race for scientific discovery.
Get In Touch
Behind this form is a team of real people, ready to answer your questions and help you achieve the results you're looking for.
Complete the form to the right to get started.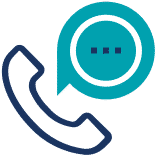 Call Us
800-238-6346 (toll free)

Email
info@RCHSolutions.com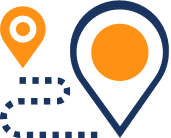 Locations
Philadelphia Headquarters
992 Old Eagle School Road
Suite 920
Wayne, PA 19087
610-902-0400
Boston
90 Canal Street, 4th Floor
Boston, MA 02114
617-674-2029
San Diego
4660 La Jolla Village Drive
Suite 500
San Diego, CA 92122
858-877-9488
Belgium
Avenue Louise 149/24
B1050 Brussel, Belgium
Philadelphia Headquarters
992 Old Eagle School Road
Wayne, PA 19087
610-902-0400
Boston
90 Canal Street, 4th Floor
Boston, MA 02114
617-674-2029
San Diego
4660 LaJolla Village Drive
Suite 500
San Diego, CA 92122
858-877-9488
Belgium
Avenue Louise 149/24
B1050 Brussel, Belgium