Getting Started with AI Software
Whether you're starting your first AI project, transitioning a team into AI workloads, or looking at infrastructure blueprints and expansions, these five steps will help set your AI projects up for success.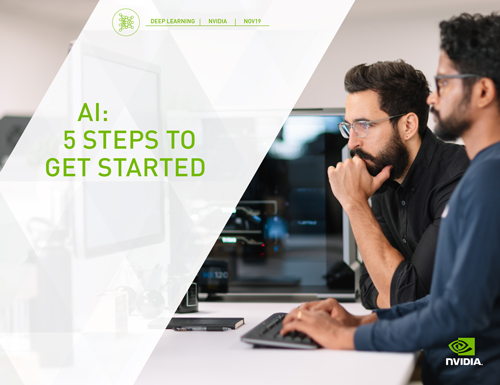 About This eBook
AI is creating innovative new products, boosting revenues, cutting costs, and dramatically improving efficiencies. To get ahead of this widespread adoption, enterprises need to anticipate their future AI needs and transition current workloads. Learn how, in this free eBook by NVIDA and RCH Solutions.
Philadelphia Headquarters
992 Old Eagle School Road
Wayne, PA 19087
610-992-0400 Boston
90 Canal Street, 4th Floor
Boston, MA 02114
617-674-2029
San Diego
4660 LaJolla Village Drive
Suite 500
San Diego, CA 92122
858-877-9488
Belgium
Avenue Louise 149/24
B1050 Brussel, Belgium
©Copyright 2018 RCH Solutions     |  Privacy    |   Terms & Conditions