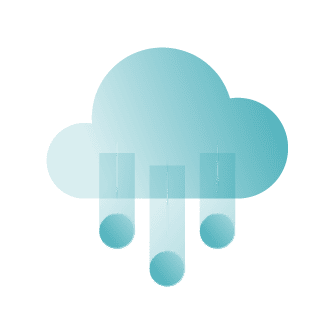 RCH Introduces Scalable Cloud Service Offering for Growing Biotechs and Pharmas
Introducing, RCH Launch Pad, bundling scalable, cost-effective Cloud computing services to meet the unique compute infrastructure challenges of start-up and growing organizations.
Biotech and pharmaceutical laboratories are complex machines responsible for undertaking some of life's most challenging problems.
Early drug discovery is an incredibly vast and complex discipline, and it demands research scientists use an equally vast and complex range of applications and technologies to achieve results. From purpose-built research equipment to specialty software,  and cutting-edge research IT devices and architecture, today's scientists rely on innovation more than ever to achieve tomorrow's groundbreaking discoveries.
Usually, equipment manufacturers provide implementation and ongoing support to research laboratories that purchase their products. This is helpful when research scientists and data teams need to answer pertinent, narrow-scoped questions about set-up, service, and maintenance.
However, manufacturer support teams simply don't have the scope or the resources to offer a holistic view of the laboratory itself. It's not enough to get the equipment running properly – it must also run in the most efficient way possible, integrated with every other laboratory asset, in order to deliver the results you need. Successful research does not rely on any one device or process alone.
Why Manufacturer Support Isn't Sufficient 
While manufacturer support teams play a vital technical role in helping Bio-IT teams deploy and integrate new technologies, they can't play an advisory role that helps advance the lab's overall drug discovery mission. This is true for a few reasons:
It Is Outside Their Scope. The core value that a manufacturer offers is just that – manufacturing. Every hour their support team might spend learning how your laboratory works and offering advice on how to improve its operations is an hour not spent delivering on their core value, which is developing and deploying the equipment they manufacture.

They Don't Always Have the Expertise. While nobody contests the manufacturer's technical expertise when it comes to their equipment, it's unlikely that their support team has the knowledge needed to understand every single one of your lab's drug discovery processes. Identifying optimal implementation simply isn't possible without world-class, holistic expertise.

Data Bottlenecks Require Data-Driven Solutions. It makes sense to solve physical research bottlenecks with physical solutions – if DNA sequencing tasks are too slow, a new SMRT sequencer can solve the problem. But when data accessibility and integration are the culprits, you need to optimize your data infrastructure to produce results. New equipment won't do.

Manufacturers Have a Predictable Bias. Ultimately, selling equipment is every manufacturers' number-one priority. If you can improve research outcomes either by cheaply reorganizing your data infrastructure or by purchasing expensive new equipment, your manufacturer will recommend the expensive purchase first.
Entrust Lab Acquisitions to Expert Consultants 
In a data-heavy field like early drug discovery, optimizing the way information flows throughout your laboratory is critical. Research computing is an essential part of the processes that enable new drug discoveries to make it to market, and successful implementation requires a highly specialized set of skills.
A reputable third-party research IT advisor or service provider can help your research and data teams solve file compatibility issues, optimize interdepartmental data-flow, and establish efficient porting and networking solutions. These can transform the way your lab communicates on a daily basis, making critical data available to the scientists who need it the moment they need it.
Partnering with a data-oriented research consultancy for Bio-IT teams can grant your laboratory access to objective equipment analyses. You no longer have to take manufacturers at their word – you can drive the value of every acquisition by getting a second opinion from an expert research consultant.
Choose RCH Solutions As Your Specialized Instrumentation Support Provider
We are a team of professional biotech and pharmaceutical research experts dedicated to helping research labs optimize their approach to early drug discovery. We employ research application specialists, data scientists, and IT experts specifically to help research labs improve their research processes while spending less money.
Our specialized, service-based model treats the research laboratory as a holistic entity rather than the sum of various parts. This approach allows us to identify inefficiencies that manufacturer support teams often miss and to help researchers move closer to their goals. We help scientists choose the best tools for the job at hand and help them optimize the environment in which those tools are used.
RCH Solutions is a global provider of computational science expertise, helping Life Sciences and Healthcare firms of all sizes clear the path to discovery for nearly 30 years. If you're interesting in learning how RCH can support your goals, get in touch with us here.