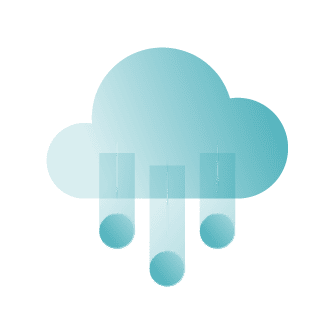 RCH Introduces Scalable Cloud Service Offering for Growing Biotechs and Pharmas
Introducing, RCH Launch Pad, bundling scalable, cost-effective Cloud computing services to meet the unique compute infrastructure challenges of start-up and growing organizations.
Press Release
RCH Solutions Announces Presentation at Bio-IT World 2021
The leading provider of specialized scientific computing strategy services to facilitate education and growth for those looking to build their skills specifically to support scientific R&D.
September 17, 2021 – Wayne, PA – RCH Solutions (RCH), a global provider of computational science expertise for Life Sciences and Healthcare firms of all sizes, announces Clarence Wang, V.P. and Head of Data Sciences at Dyne Therapeutic, will lead its breakout session at the 2021 Bio-IT World Conference and Expo in Boston, Mass, September 20 – 22. In the Q&A-style session, Dr. Wang will present alongside RCH's Chief Technology Officer Phil Eschallier, sharing best practices for the development of a Cloud-enabled, high-performing compute environment that supports the needs of both the business and IT, in organizations of all scales.
"When I think about the digital transformation happening in our industry and those who are finding ways to introduce innovation to optimize their research compute environment, there aren't many who have done it better than Clarence while at Genzyme, Sanofi, and now Dyne," said Michael Riener, President and CEO of RCH Solutions. "We've had the pleasure of working with Clarence in support of many of the initiatives he has led over the past several years, particularly those in the emerging arena. His insight on ways to approach engineering to support modernization and scale is going to add tremendous value to the Bio-IT World audience and we're excited to partner with him for this event." 
Currently serving as Head of Data Sciences at Dyne Therapeutics, Dr. Wang has led the application of computing systems in biopharma for over 25 years. Known for his balanced perspective of innovative yet practical approaches to the development of data-driven, technology-based solutions for R&D challenges, he has led scientists and technologists responsible for computational research and informatics, supporting a wide range of activities from discovery through product life cycle. Prior to Dyne, Dr. Wang served as Group Head, Science Computing, in the Translational Sciences group in Sanofi. He holds a B.S. from Harvey Mudd College and a Ph.D. in organic chemistry from Cornell University and was a 1984 Thomas J. Watson Fellow.
Presented as part of the Cloud Computing track on September 21, from 5:20 – 5:35, RCH's Bio-IT World presentation will help scientists and Bio-IT professionals seeking to leverage the Cloud to modernize their compute environment, answer a range of critical questions related to data storage and analytics; research workflows and data movement; application optimization; security, and more to ensure readiness. Specifically, attendees will hear Dr. Wang's perspective and experience on:
What to do when preparing scientists to move workloads from local compute and storage to the Cloud
Ways to gauge institutional preparedness for machine learning, AI, and advanced analytics, and other tools in the Cloud
Common challenges when implementing advanced tools to modernize the compute environment—and how to overcome them
What steps Bio-IT leaders can take to better prepare their organization, both biotechs and big pharma, for success
In addition to hosting the Tuesday session, members of the RCH team will be on-hand throughout the conference to answer questions and provide a free Scientific Computing Needs Assessment to those considering enhancing their compute environment. You can find the RCH team at booth #116 in the exhibit hall.
Those interested in attending the event and RCH's session can register directly through the Bio-IT World Conference and Expo website here. You can learn more about RCH at http://www.rchsolutions.com.
---
Contact: 
Melissa Thomas
215-499-9788
media@rchsolutions.com
About RCH Solutions:
RCH Solutions (RCH) is a global provider of Bio-IT expertise, helping Life Sciences and Healthcare companies of all sizes clear the path to discovery. For more than 30 years, RCH has provided focused experience and unmatched specialization designing and deploying cross-functional IT strategies, supporting R&D infrastructure, and offering workflow best practices that solve enterprise and scientific computing challenges. Learn more at http://www.rchsolutions.com