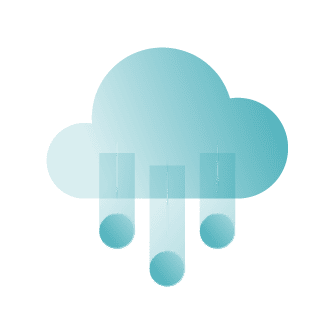 RCH Introduces Scalable Cloud Service Offering for Growing Biotechs and Pharmas
Introducing, RCH Launch Pad, bundling scalable, cost-effective Cloud computing services to meet the unique compute infrastructure challenges of start-up and growing organizations.
Press Release
RCH Solutions Closes a Productive 2021 with Expansion and New Partnerships
The leading provider of specialized scientific computing strategy services to facilitate education and growth for those looking to build their skills specifically to support scientific R&D.
January 05, 2022 – Wayne, PA –Bio-IT computing consultancy and services firm RCH Solutions (RCH) announces that it achieved a number of milestones as part of its strategic growth plan in 2021—including deepening relationships with several new customers and strategic partners, the opening of a new West Coast office location, and nearly 30% team-growth over the year. The growth prepares the company to capitalize on the surging demand for specialized scientific computing expertise through 2022.
"RCH's differentiator is very clear: We deliver a very specialized set of IT and engineering services to a niche group working in drug R&D, and we do it with more expertise, experience, and accountability than others," said Michael Riener, CEO of RCH Solutions. "As a result, customers are increasingly turning to our company for better resourcing solutions in support of their most complex Bio-IT challenges." 
In 2021, RCH Solutions enjoyed a busy and productive year, experiencing significant growth in several areas that led to an increase of more than 46% year-over-year revenue.
Not only has the company increased support for many of its long-standing customers in the global-pharma space, but it has also developed new and deeper relationships with strategic partners also serving their life science customer base, including AWS, MemVerge, Altair, and Turbot.
In addition to RCH's unmatched reputation for delivering results, these partnerships have helped the company drive considerable interest in new and emerging sectors within the life sciences. Working with the likes of Circle Pharma and Elephas Bio, RCH is quietly establishing itself as a leader for startups and emerging biotech and medical technology firms with ambitious research missions that demand best-in-class scientific computing expertise.
But the opening of a new West Coast office was perhaps the company's most visible element of its unprecedented growth. In September, RCH announced its expansion into San Francisco's life science industry, expanding its footprint into one of the country's most renowned cities for technological and biopharmaceutical development.
RCH Solutions has also added a variety of scientific experts to its internal team over the past year. These new additions include technical specialists and director-level professionals hired to help life science research firms leverage specialized computing expertise for drug discovery, biopharmaceutical research, and more.
"One of the biggest differences—and there are many—between RCH and other IT vendors is our ability to prioritize the delivery of results over the fulfillment of service levels," continued Riener. "What we bring to the table through our Managed Service offering is a partnership and, because of our agility and highly-specialized focus, the ability to operate as a true extension of the customer's R&D or IT team. We look forward to continuing that mission and increasing the support we provide our customers in the year ahead."
Although the RCH Solutions team has grown significantly in 2021, there are still several open positions the company is actively working to fill early in the New Year. To view current open positions, visit here.
About RCH Solutions
RCH Solutions (RCH) is a global provider of Bio-IT expertise, helping Life Sciences and Healthcare companies of all sizes clear the path to discovery. For four decades, RCH has provided focused experience and unmatched specialization in designing and deploying cross-functional IT strategies, supporting R&D infrastructure, and offering workflow best practices that solve enterprise and scientific computing challenges. Learn more about RCH Solutions at http://www.rchsolutions.com.
---
Contact: 
Melissa Thomas
215-499-9788
media@rchsolutions.com
About RCH Solutions:
RCH Solutions (RCH) is a global provider of Bio-IT expertise, helping Life Sciences and Healthcare companies of all sizes clear the path to discovery. For more than 30 years, RCH has provided focused experience and unmatched specialization designing and deploying cross-functional IT strategies, supporting R&D infrastructure, and offering workflow best practices that solve enterprise and scientific computing challenges. Learn more at http://www.rchsolutions.com