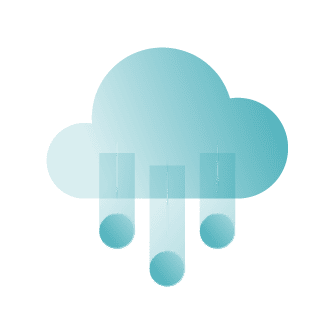 RCH Introduces Scalable Cloud Service Offering for Growing Biotechs and Pharmas
Introducing, RCH Launch Pad, bundling scalable, cost-effective Cloud computing services to meet the unique compute infrastructure challenges of start-up and growing organizations.
Press Release
RCH Solutions Expands on the West Coast, Establishes Presence in the Bay Area
The leading provider of specialized scientific computing strategy services to facilitate education and growth for those looking to build their skills specifically to support scientific R&D.
October, 12, 2021 – Wayne, PA –RCH Solutions (RCH), a global provider of Bio-IT computing expertise for Life Sciences and Healthcare firms of all sizes, is expanding its West Coast footprint with the opening of a new San Francisco office, located at 611 Gateway Blvd. The move is in direct response to the growing demand for innovative and specialized scientific computing expertise, as biotech and pharmaceutical companies look to modernize their computing environment, harness the power of virtualization, and optimize high-performance and emerging technologies to accelerate discovery.
The new San Francisco office will also provide RCH with a stable foundation for supporting bio-pharmas in one of the world's most dynamic centers for technological innovation.
"RCH has long-maintained a 'follow the sun' service model, but we've begun working closely with more and more companies, including startups, in and around the Bay Area," said Michael Riener, president of RCH Solutions. "The area continues to be a hub for discovery. Establishing a more permanent presence is consistent with our goal to increase support to startup and scaling life sciences companies seeking expert scientific computing services while deepening relationships with our existing customers on the West Coast." 
RCH has long been a provider of specialized computing services exclusively to the Life Sciences. For more than 30 years, their team has been called upon to help biopharmas across the globe architect, implement, optimize and support compute environments tasked with driving performance for scientific research teams.  
While the new office will operate north of an existing location in La Jolla, California, RCH's headquarters is located outside of Philadelphia; the company has its largest presence in the Boston and Cambridge areas.
Serving Life Sciences and Healthcare companies exclusively for nearly 30 years, RCH's unique Managed Service offering has grown in popularity as bio-pharma teams seek a more focused and flexible alternative to the typical staff augmentation model. Combining scientific rigor with cross-functional IT execution, the niche service is particularly critical to R&D teams racing to connect technology innovation with research discovery to accelerate the advancement of their next novel therapy or cure.
"In the business of drug discovery, speed, agility, and continuity are the names of the game, no matter your size," continued Riener. "As technology continues to drive change, we're seeing that many teams are experiencing computing environment pain points that, although common, impede their ability to advance science at their desired pace. Our services help Bio-IT leaders and research scientists solve those challenges, through a proven methodology customized to meet each company's unique goals."
To meet the demand for its services, RCH Solutions is actively hiring for several on-site and remote positions, nationwide. Bio-IT experts and qualified tech professionals are encouraged to apply now and put their valuable skills to work, powering the next generation of bio-pharma discovery.
Find out more about RCH Solutions and view open career positions here.
---
Contact: 
Melissa Thomas
215-499-9788
media@rchsolutions.com
About RCH Solutions:
RCH Solutions (RCH) is a global provider of Bio-IT expertise, helping Life Sciences and Healthcare companies of all sizes clear the path to discovery. For more than 30 years, RCH has provided focused experience and unmatched specialization designing and deploying cross-functional IT strategies, supporting R&D infrastructure, and offering workflow best practices that solve enterprise and scientific computing challenges. Learn more at http://www.rchsolutions.com