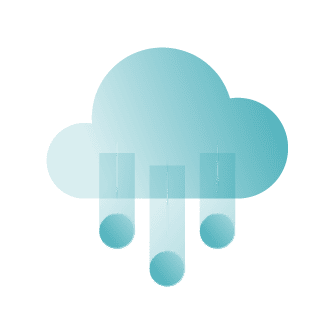 RCH Introduces Scalable Cloud Service Offering for Growing Biotechs and Pharmas
Introducing, RCH Launch Pad, bundling scalable, cost-effective Cloud computing services to meet the unique compute infrastructure challenges of start-up and growing organizations.
Press Release
RCH Hires Talent Development Manager to Lead Growth Effort in 2022
The leading provider of specialized scientific computing strategy services to facilitate education and growth for those looking to build their skills specifically to support scientific R&D.
March 16, 2021 – Wayne, PA –RCH Solutions (RCH), a global provider of Bio-IT computing expertise for Life Sciences and Healthcare firms of all sizes, hires David Orvosh as Director of Managed Services. Based out of Boston, Mass., Orvosh brings nearly 20 years of experience leading customer experience teams and in his new role, will support RCH's growing Managed Services function under the direction of Chief Technology Officer, Phil Eschallier.
"In research IT, the one-size-fits-all approach has never worked," says Eschallier, who has led the RCH's services team for the last 12 years. "Increasingly, the types of customers we support are becoming more aware of the value of specialization, and as a result, our service business continues to grow rapidly. David, who brings a wealth of knowledge and experience leading the development of custom compute environments, will be a key factor in our ability to scale to support even more scientific computing initiatives." 
Serving Life Sciences and Healthcare companies exclusively for nearly 30 years, RCH's unique Managed Service offering has grown in popularity as bio-pharma teams seek a more focused and flexible alternative to the typical staff augmentation model. Combining scientific rigor with cross-functional IT execution, the niche service is particularly critical to R&D teams racing to connect technology innovation to research discovery to accelerate the advancement of their next novel therapy or cure. Today more than three-quarters of RCH's business is generated from its Managed Services offering.
"I often tell customers that one of the biggest differences—and there are many—between RCH and other IT vendors, is our ability to prioritize the delivery of results over the fulfillment of service levels," says Michael Riener, President of RCH Solutions. "What we bring to the table through our Managed Service offering is a partnership and, because of our agility and highly-specialized focus, the ability to operate as a true extension of the customer's R&D or IT team. We're very excited to now have David as a leader on our team and we look forward to the great work he'll do on behalf of our customers."
Orvosh joins RCH most recently from NTT Data where he served as a services manager, after time with both Novartis and Cisco. Among his many notable accomplishments while with NTT, Orvosh was responsible for opening a satellite office where, under his direction, he reduced turnover and hiring time; accelerated training and improved learning systems; and increased overall customer satisfaction. In addition, he led a collaborative effort to develop NTT's current and next-generation service offerings with a focus on creating business value for their clients and, with a background in AI optimization, effectively developed machine learning algorithms to create efficiencies in daily operations.
"I've always had a passion for problem-solving and people. Whether it's the team around me or the customers we're supporting, understanding what motivates individuals and creating systems and solutions that align to best meet their needs, has been the most rewarding aspect of my career," said Orvosh. "It's this perspective that I'll bring to my role at RCH and that I hope will contribute to the success of the team and our customers."
Learn more about RCH solutions at http://www.rchsolutions.com.
About RCH Solutions
RCH Solutions (RCH) is a global provider of Bio-IT expertise, helping Life Sciences and Healthcare companies of all sizes clear the path to discovery. For four decades, RCH has provided focused experience and unmatched specialization in designing and deploying cross-functional IT strategies, supporting R&D infrastructure, and offering workflow best practices that solve enterprise and scientific computing challenges. Learn more about RCH Solutions at http://www.rchsolutions.com.
---
Contact: 
Melissa Thomas
215-499-9788
media@rchsolutions.com
About RCH Solutions:
RCH Solutions (RCH) is a global provider of Bio-IT expertise, helping Life Sciences and Healthcare companies of all sizes clear the path to discovery. For more than 30 years, RCH has provided focused experience and unmatched specialization designing and deploying cross-functional IT strategies, supporting R&D infrastructure, and offering workflow best practices that solve enterprise and scientific computing challenges. Learn more at http://www.rchsolutions.com