Full-Service Support, Agile Delivery
Our Managed Services model is different on purpose and designed to provide the flexibility and control fast-moving Life Sciences firms need.
Comprehensive Implementation and Support of Business and IT Needs
Unlike typical workforce augmentation options, we deliver our proven services through a unique model designed for efficiency and scale.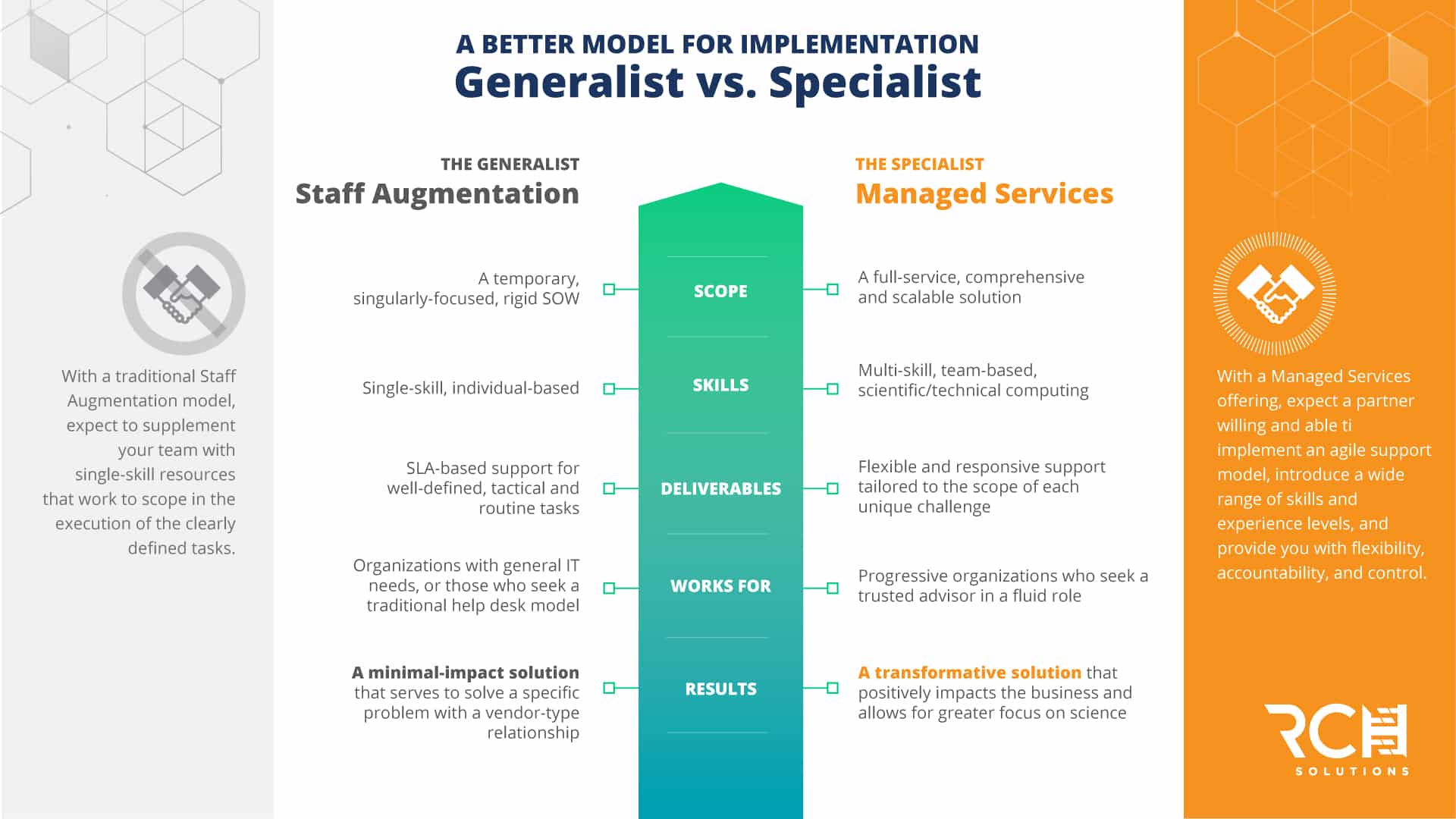 When Science Drives Change, We Provide Continuity
RCH's brings hands-on experience with the dynamic systems, applications, workflows, and business practices unique to the boundary-pushing environment of research computing. Our Managed Services model guarantees: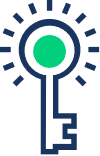 Ownership
We take responsibility for the success of the entire service, not simply specific areas.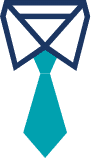 Accountability
We believe in overachieving to push science forward and not simply mitigating risk in the race to the middle.

Continutity
We have the tenure and experience in this dynamic environment to support long-term success regardless of the project length.
Learn how RCH's agile Managed Services support model  provides you with flexibility, accountability, and control.
Supporting Innovation, Driving Results
As emerging technologies create new opportunities—and challenges—for Life Sciences organizations of all sizes, our speciality Cloud practice can help you build and execute the right framework for adoption and evolution success.
Learn More

A Better Model for Execution
Learn how Sanofi leveraged RCH's Managed Services solution to enhance its computing environment and support drug discovery.

Take the Next Step
Get in touch to start the conversation.
Philadelphia Headquarters
992 Old Eagle School Road
Wayne, PA 19087
610-902-0400
Boston
90 Canal Street, 4th Floor
Boston, MA 02114
617-674-2029
San Diego
4660 LaJolla Village Drive
Suite 500
San Diego, CA 92122
858-877-9488
Belgium
Avenue Louise 149/24
B1050 Brussel, Belgium