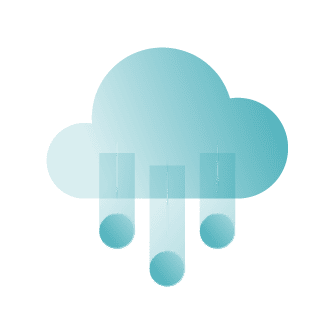 RCH Introduces Scalable Cloud Service Offering for Growing Biotechs and Pharmas
Introducing, RCH Launch Pad, bundling scalable, cost-effective Cloud computing services to meet the unique compute infrastructure challenges of start-up and growing organizations.
Our Team
Movers, Shakers & Difference-Makers
Uniting highly skilled technologists, passionate scientists, and dedicated industry experts, our team's mission is to advance yours.
Get to Know Michael:
How long have you worked at RCH? … I forgot.  (over 20 years)
Challenges you solve for customers … Help pull together the Business and I.T. for a more meaningful and impactful outcome.
Skills you bring to your role … One, desire to achieve and win.  I'm a competitor by nature. The other is the ability to communicate.  It is a constant challenge but our people are looking to me for direction, answers, and inclusion.  
What you like best about the work we do … The immediate and measurable impact we have with our customers as well as the great team we have built and are building.
Top 3 values that drive you … Determination, Friendship, Respect
Favorite podcast or book …"The Greatest Generation" – demonstrates the impact of sacrifice and commitment to a common goal.
What you enjoy outside of work … Family, Exercise, the Shore (beach) with family.
Something people may not know about you … I'm an aspiring musician, singer, and dancer.  I'm not good at any of them but anything I can do to keep alive the music of the 70's. 
Get to Know Phil:
How long have you worked at RCH? Approaching 15 years
Challenges you solve for customers … I help customers ask the "right" questions or settle on the "right" focuses, then guide them toward the answer. 
How did you get into this field … I'm a long-time IT pro, and my journey includes financial software –> DoD / US Navy Avionics + Space Shuttle –> IT Security –> Bio-Pharma –> Internet –> landing back in Bio-Pharma.
Skills you bring to your role … Blocking out noise to help get to the big picture, then help RCH teams work in a harmonized manner within that big picture.
What interests you most about the Life Sciences … On the human side, it's about helping to better the human condition.  On the tech side, it's about using tech in novel ways to help achieve the goals of the human side.
What was the last meal you cooked? Beef Wellington
What volunteering or passion projects do you have? Autism Speaks and related focuses in honor of my son David.
Who's your hero? Albert Einstein for his genius, drive, and commitment to pacifism.