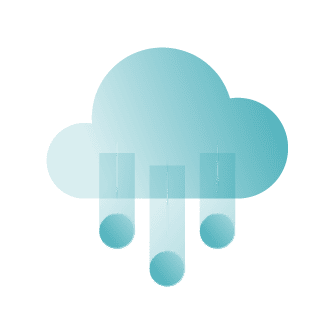 RCH Introduces Scalable Cloud Service Offering for Growing Biotechs and Pharmas
Introducing, RCH Launch Pad, bundling scalable, cost-effective Cloud computing services to meet the unique compute infrastructure challenges of start-up and growing organizations.
We often become a victim of our own success. You do great work, build a terrific reputation and then, even after many years of diverse service, become typecast.
At RCH, we still hear comments such as, "Oh, you're the Linux people!" or "You're the ones that just get things done" — two statements that are both accurate and therefore complementary in their own right, but only scratch the surface on the continuum of strategy and support services we've provided for nearly three decades. And while the vote of confidence toward these specific and presumably valuable skills can be rewarding, helping our customers rethink the box RCH fits into has been a critical contributor to our—and their—success. 
For one, we work in an industry where innovation is not only evident, but also the goal. Our team—which includes research application specialists, data scientists and PhDs as well as systems, security, network and Cloud engineers—is made up of individuals who are curious by nature and seek to expand their horizons in order to bring new solutions to our customers.
But, what makes that fact more tangible for our customers, is how it translates into the ability to truly partner with internal R&D I.T. teams and business area leaders to drive transformation. 
Take these cases as examples of how an experienced scientific computing partner can supplement your team in the right ways:
1. Supporting Teams with Advice Where It's Needed Most
A top 10 pharmaceutical company was in need of a partner to help evaluate an I.T. designed environment to support specific business groups in early discovery through development. Based on our exclusive focus in this very specific arena of R&D I.T. and objective approach compared to a prior global professional services computing company, RCH was selected. After working closely with internal stakeholders, the outcome was a comprehensive strategic plan which was not only implemented and utilized by both I.T. and the businesses, but that continues to evolve today.
2. Implementing A Model Made for Specialization
A managed services approach to supporting scientific computing has proven to provide better value than traditional staff augmentation attempts. For another well-established pharmaceutical company, this was demonstrated when RCH served as an invested, and accountable extension of their team, providing comprehensive support for their technology infrastructure, operating systems (Linux, Windows, Serverless) and most importantly, the multitude of software applications essential to scientific analysis and discovery. The circle was complete until new disruptive technologies (Cloud, DL/AI, Analytics) were introduced in the businesses and I.T. Once again, RCH has been tapped to lead the charge.
3. Bridging from Break-fix to DevOps
Roughly 12 years ago, while RCH began its support of several business groups within a global pharmaceutical company, the Managed Services provided included mostly non-standard solutions which, at the time, including this "thing" called the Cloud. Our early exposure and subsequent successes led to referrals to other customers who needed a partner with Cloud experience. The evolution at one specific customer has gone from 'break-fix' to expand on Operations services and now to DevOps practice  that are truly transformative for the customer. 
A Partner In Your Success
Over the years, RCH has evolved from the team that "just gets things done" to an invited member of the table where strategic decisions are being made. Why? Because we take this role as trusted advisor very seriously, and approach projects of all scale with the same mindset:
Over-deliver on our commitments.

Do more than what is asked, and succeed.

And above all else, add value for the teams most responsible for scientific computing outcomes as a responsive, collaborative, and knowledgeable partner for their success.
RCH Solutions is a global provider of computational science expertise, helping Life Sciences and Healthcare firms of all sizes clear the path to discovery for nearly 30 years. If you're interesting in learning how RCH can support your goals, get in touch with us here.