The Journey to 26.2
My oldest daughter, Sophie, completed her first New York City Marathon this year. I'm proud of her for so many reasons and watching her conquer 26.2 miles is a memory I'll never forget.
Since attending the race, I've been thinking a lot about the endurance, determination, and, frankly, the planning that's required when running a marathon. There are many parallels with running a business to scale. 
Often, organizations in growth mode make the mistake of being so focused on the finish line, they lose sight of the many important checkpoints along the way. In doing so their determination may remain strong, but their endurance is likely to suffer. 
After nearly 30 years in leadership, ask me how I know …. 
Looking Toward the Future One Checkpoint at a Time
Today, reflecting on the race we've run here at RCH in 2022, I'm so immensely proud of the distance we've covered. Seeing our revenue increase nearly 30% year over year has been exceedingly rewarding. More exciting, however, has been watching our team grow and respond in the face of increasing demand from our customers. In 2022 alone, RCH's workforce grew by more than 70%. And the best part? We're not slowing down; not only are we continuously developing and nurturing the growth of our existing team, we're also actively recruiting for additional talent now and into the New Year. 
Much like the marathon runner, we had an opportunity to test ourselves. Working within a biotech and pharma industry that continues to evolve, facing consolidation, budget cuts, exploding innovation, resource constraints, and more, we encountered many important milestones on our path. And importantly, gave ourselves the opportunity to adjust our plan along the way. 
And here's what we know:  
Large Pharmas and Emerging Life Sciences Need On-Going R&D IT Run Services 
For years, RCH has been the go-to bio-IT partner for R&D teams within many of the world's top pharmas, providing our specialized Sci-T Managed Services offering based on our experience and understanding of where science and IT intersect. And we've been able to because organizations of that scale have a very real need for ongoing, "routine" science-focused IT operational support. The R&D flavor of "keeping the lights on" for their powerful and complex scientific computing environments. We've earned the right to be their first call because, frankly, we're damn good at helping R&D teams and their IT counterparts move science forward without disruption or delay. It's a role we're comfortable in, and a role we like.  
But there was also a need to shift. 
Emerging Start-Ups Also Need Foundational and Project-Based Consulting & Execution     
There's never been a better time to be an emerging biopharma. The opportunities are monumental and the science is some of the best and most exciting I've ever seen. But not without challenge. 
With limited Bio-IT resources, scientist-heavy teams, and often a compute ecosystem that's not optimized for performance and scale, we've found these firms to have a pressing need for advice before execution. The need for a trusted advisor to help them learn what they don't even know could be possible. To turn their compute environment and tech stack into a true asset that will not only help them achieve their scientific goals, but also their business goals as they eye the future and what it may hold. 
However, although they're racing toward discovery, development and products, with speed as the top goal, they still need to hit their checkpoints. 
This year, RCH has been able to expand beyond our reputation as the "people who just get it done" (though we always knew we were capable of doing much, much more) with ease. Leaning on our experience serving some of the biggest and best teams in the biz, we built out a comprehensive menu of outcome-based Professional Services to meet the needs of quick moving teams like I just described. 
Some of those services include assessment and roadmap development, Cloud infrastructure architecture and execution, and a range of what we call "accelerators," which help teams reach specific goals related to:
Data and workflow management

Platform Dev/Ops and automation

HPC and computing at scale

AI integration and advancement 

Front-end development and visualization

Instrumentation and lab support, and 

Specialty scientific application tuning and optimization, among others
And we haven't stopped there. Several of our recent and forthcoming service engagements include support that goes well beyond R&D, focusing on Clinical and Regulatory Services. It's a space we've been eyeing for a while now, and the time is now right to officially push in to this new territory.  More to come on that soon ….
Why does this matter? Well, because stopping to reassess and expand how we deliver services—it's what propelled RCH across one finish line and into the next race. And we did it with many wonderful customers, partners, and supporters along the way. 
So, as we prepare to close one year and look toward the next, I offer you the following: 
Pushing forward too quickly can, paradoxically, be the formula for slowed discovery, development and clinical progress which can lead to stalled outcomes and/or costly missteps. Though innovation requires speed and usually feels like a sprint, scale sometimes warrants a slower burn. 
When assessing your path to the best outcomes, consider the marathon runner. Determine a winning pace, understand what must be done to sustain it, and make sure you're solutioned for long-term success.

And remember, the best competitor is not always the one who crosses every finish line first—but then again, I may be a little biased.
📷: Sophia Riener, NYC Marathon – November 2022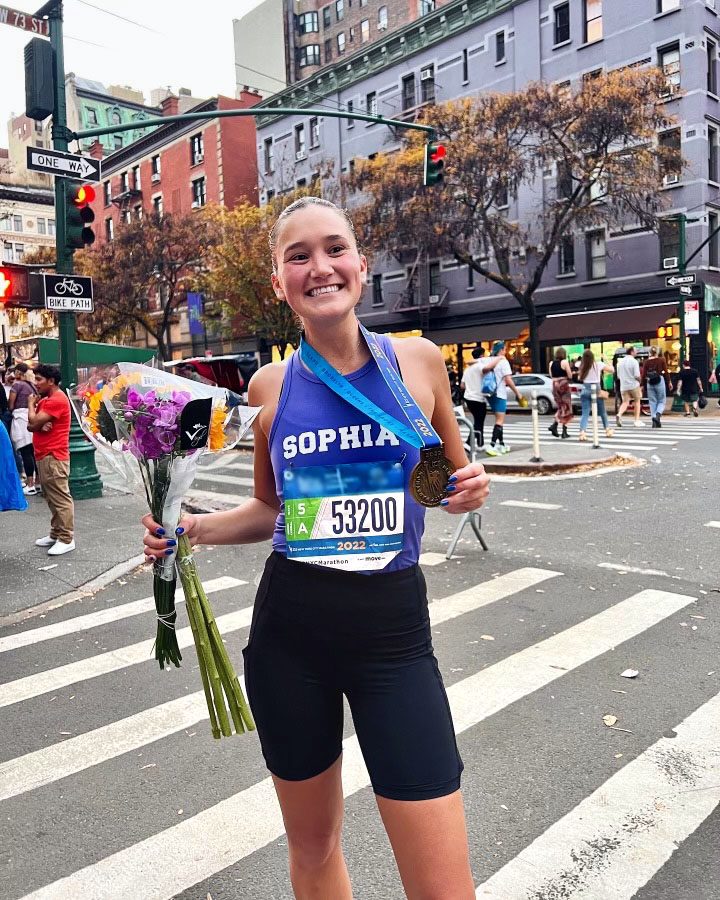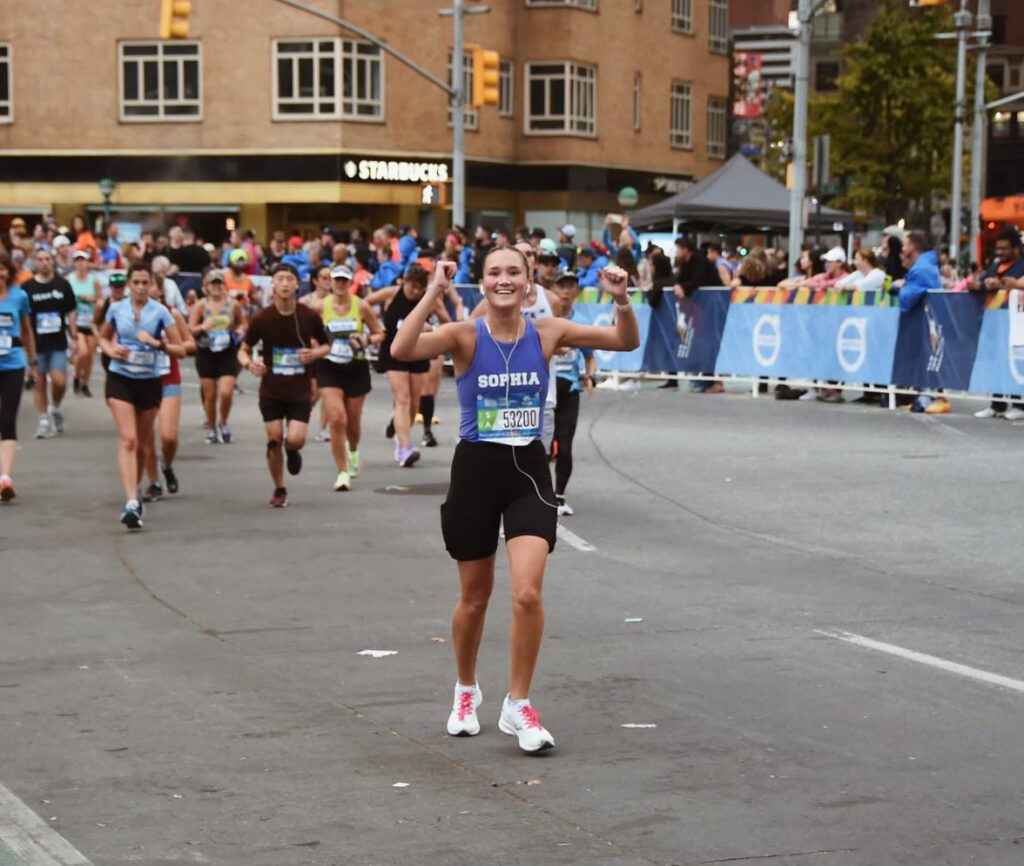 Culture & Values: Why They Matter Now More Than Ever
Thoughts from our CEO, Michael Riener
Now more than ever, creating a culture that encompasses all of the elements necessary to ensure employee, customer and organizational success and exceptional outcomes is critical. Why? Our industry is more challenged than ever with talent acquisition, development and retention, not to mention the sky-high demands for services and support and the impact this has on our team members.
As industry and organizational leaders, we need to meet these challenges with strong calls to actions and initiatives to create change.
For this reason and more, hiring the right people who share these core values, and building a culture around a team that embraces the RCH Solutions DNA is paramount, because it's our opportunity to get things right from inception, for the organization and our team members, and lead with our non-negotiable core values.
The Current Challenges
The Biopharma, Biotech and Life Sciences industries are experiencing record burnout. Most recently, the pharmaceuticals, biotechnology and life sciences category fell almost 3 points (2.9) between the first and second quarter of 2022, per corporate reputation monitor, RepTrak, and as outlined in the article linked below. But what does this actually mean? This near real time measure and its decline further solidifies the challenges that exist both internally and externally for stakeholders and organizations, which if not met with actions and initiatives, could have devastating impacts.
The Supporting Solutions
But how can we realistically form meaningful actions to improve our position and outcomes? Lean back into or overhaul your company values. Too often companies are reactive and wait to fix and troubleshoot when a problem exists. Why not proactively set our team members up for success from the beginning? By taking care of our teams and nurturing their personal and professional growth and experience, we can in turn, empower them to deliver their best for our organization and customers.
What We're Doing at RCH
At RCH, our core values are in place to do just that, and are far more than just words — they unwaveringly represent the threads that weave together the fabric of our culture. And we truly mean it, expect it and live and breathe it. As an organization we: 
Embrace Excellence

Expect Accountability

Adventure Together

Succeed as a Team

Respect Boundaries & Balance
But what do these really mean and what do they look like? To extend upon our core values, and to illustrate how these are measured and look in action, see the infographic below.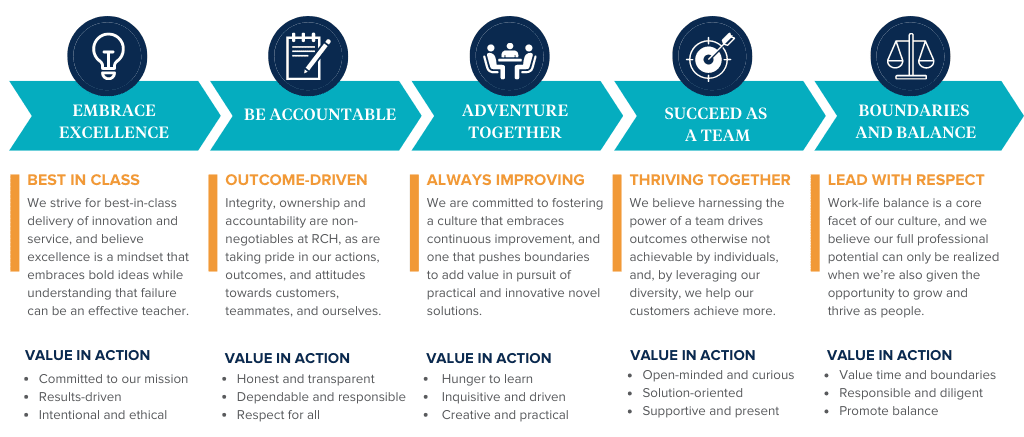 These core values are also consistently reinforced by our customers in recognition of specific team members, and we use these foundational principles for just about everything. From serving as a guide when interviewing new team members to a barometer when evaluating our performance as individuals and teams, and even when deciding which customers to work with. Our values embody the behaviors upon which we measure our success and create a framework for our growth as people and professionals. 
I am very confident that our teams feel these values in action daily at RCH. And their commitment and buy-in to these beliefs are evident and flow through every interaction we have and the outcomes we deliver collectively, both internally and externally. And that matters to us and it should to you too. 
'Pharma burnout': Industry reputation slumps in first half of 2022, study finds – Endpoints News (endpts.com)