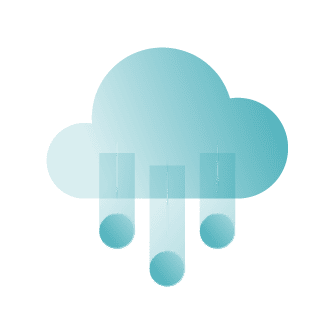 RCH Introduces Scalable Cloud Service Offering for Growing Biotechs and Pharmas
Introducing, RCH Launch Pad, bundling scalable, cost-effective Cloud computing services to meet the unique compute infrastructure challenges of start-up and growing organizations.
Press Release
RCH Introduces Solution Offering Designed to Help Biotech Startups
The leading provider of specialized scientific computing strategy services to facilitate education and growth for those looking to build their skills specifically to support scientific R&D.
February 04, 2020 – Wayne, PA –RCH Solutions (RCH), a global provider of Bio-IT expertise for Life Sciences and Healthcare firms of all sizes, introduces a specialty Bio-IT Managed Service offering designed to support the unique research IT needs of startup and emerging biotech organizations. The Biotech Toolkit, which combines discovery, design, deployment, and documentation solutions, will help emerging companies implement scalable and elastic Bio-IT strategies that support immediate R&D priorities, as well as plan for future acquisition or expansion goals.
"When operating a smaller pharma company or start-up, speed, agility, and continuity is the name of the game," said Michael Riener, president of RCH Solutions. "But with growth may come many operational pain points that, although common, can alter the trajectory of an organization and impede its ability to advance science at the desired pace. Our new offering is packaged to help solve those challenges by providing a well-defined set of proven services customized to meet the unique goals set by each company we support." 
But in an industry increasingly dominated by a "Solution as a Service" mindset, RCH's Biotech Toolkit takes a "Services as a Solution" approach. Arming these companies with both a clear technical roadmap for meeting R&D goals, as well as a team of experts in IT and science who are ready and able to provide specialized support where it's needed most, the service includes:
Assessment and Visioning – From team design and resource allocation to technology infrastructure and workflows, a comprehensive blueprint to realize an optimal, scalable, and sustainable, Bio-IT vision.
Solution Design and Execution – Design, development, and implementation of a practical solution-set to address challenges today and move closer to goals for tomorrow.
Managed Services and Support – On-demand access to a task force of cross-functional IT experts, data scientists, research software specialists, and PhDs to keep in-house teams fully-focused on discovery.
Documentation and Demonstration – A written plan and documentation on the optimal compute infrastructure, data workflow and management, specialized application needs, and more, to help companies demonstrate the ability to deliver anticipated results.
"We've been in the business of scientific computing for a long time, over 28 years, in fact," Riener continued. "What we've learned in working with Life Sciences companies of all sizes—and what we want to bring to those organizations still in infancy of just beyond—is that it's never too late to get the right platform in place. But getting it right from the beginning is best."
To learn more, visit http://www.rchsolutions.com.
Contact: 
Melissa Thomas
215-499-9788
media@rchsolutions.com
About RCH Solutions:
RCH Solutions (RCH) is a global provider of Bio-IT expertise, helping Life Sciences and Healthcare companies of all sizes clear the path to discovery. For more than 30 years, RCH has provided focused experience and unmatched specialization designing and deploying cross-functional IT strategies, supporting R&D infrastructure, and offering workflow best practices that solve enterprise and scientific computing challenges. Learn more at http://www.rchsolutions.com