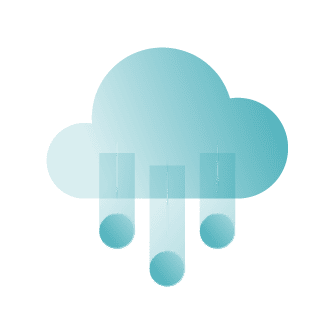 RCH Introduces Scalable Cloud Service Offering for Growing Biotechs and Pharmas
Introducing, RCH Launch Pad, bundling scalable, cost-effective Cloud computing services to meet the unique compute infrastructure challenges of start-up and growing organizations.
Press Release
RCH Solutions Continues Its Focus on Team Growth with the Addition of Talent Development Manager
The leading provider of specialized scientific computing strategy services to facilitate education and growth for those looking to build their skills specifically to support scientific R&D.
September 22, 2020 – Wayne, PA –RCH Solutions (RCH), a global provider of Bio-IT computing expertise for Life Sciences and Healthcare firms of all sizes, continues its focus on strategic growth and resource development with the hiring Hailey MacLaren, a seasoned HR leader within the IT space, as Talent Development Manager. MacLaren, who brings extensive experience in technical staffing and development, will lead RCH's efforts to deepen its existing team's expertise through a focused professional development program while growing the company's talent pool and pipeline.
"Our customers are experiencing an increasingly urgent need to supplement their IT teams with skilled Sci-T professionals and expertise," says Michael Riener, President of RCH Solutions. "For nearly 30 years, RCH has met that very specific need through our unique model and, with the addition of Hailey and increased investment in talent development, we're doubling down on our commitment to finding and developing the industry's best and brightest so that we continue to do so better than anyone else in the space." 
Exclusively serving the life sciences and healthcare space since its inception, RCH Solutions has become the go-to Bio-IT service provider for R&D teams looking to connect the complex world of research development with technology. Bringing focused technical computing expertise that combines scientific rigor with cross-functional IT, RCH's unique experience and managed services model enables teams to build and optimize computing applications, workflows, and tools that accelerate scientific discovery.
MacLaren joins RCH from A Cloud Guru (formerly Linux Academy). There, she served as Talent Acquisition Specialist responsible for all aspects of the recruitment and hiring process across the company's cross-functional global groups. Before that, she held senior-level positions in technology recruitment and HR, combining her keen ability to identify and nurture skilled candidates through the hiring process with a drive to build diverse and inclusive teams that will help organizations best achieve their goals. Growing up in New York, MacLaren graduated from the University of Connecticut with a degree in sociology.
At RCH, MacLaren will be tasked with defining and implementing talent development programs that not only help enrich the expertise of the existing RCH team, but also positions the organization as a top destination for Bio-IT talent.
"The expertise needed to support scientific computing within the Life Sciences space effectively is so very specialized. It requires skills, experience, and raw talent, combined with a commitment to continuous learning and development as innovation pushes forward," says MacLaren. "While we're always on the hunt for those top one percent of professionals to join RCH, we're challenging our already elite team to push the limits of their skills for the benefit of our customers."
Despite the COVID-19 crisis, RCH has continued to grow and add depth to its team. They're currently seeking highly qualified professionals for the following roles:
Systems Engineer
Data Scientist
Cloud Infrastructure Engineer
Interested candidates can learn more about RCH Solutions at http://www.rchsolutions.com and apply for one of the open positions on its Career's page here.
---
Contact: 
Melissa Thomas
215-499-9788
media@rchsolutions.com
About RCH Solutions:
RCH Solutions (RCH) is a global provider of Bio-IT expertise, helping Life Sciences and Healthcare companies of all sizes clear the path to discovery. For more than 30 years, RCH has provided focused experience and unmatched specialization designing and deploying cross-functional IT strategies, supporting R&D infrastructure, and offering workflow best practices that solve enterprise and scientific computing challenges. Learn more at http://www.rchsolutions.com